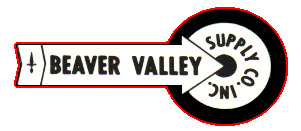 Service / Accessories
Compact Tractors:

We service all models of tractors but specialize in Kioti tractors. We do warranty work on Kioti tractors. We service your tractor based on it's current hours and carefully examine all components so that the tractor continues to perform correctly. Here are a few of the projects that we have done recently: two engine rebuilds on Kioti compacts, installed sun canopy and vinyl cab on a tractor, installed rear detent / spring hydraulic ports PLUS a top and tilt (see the video – GREAT!), installed a third fuction valve off the joystic which gives you an extra set of hydraulics to the front loader (envision grapple or snowblower – REALLY COOL).

Trailer Service and Repair:

Hitchin' Post will pack bearings, replace brake assemblies, rewire trailers, replace wood floors, replace lights, fender repair or replacement, replace doors, install hinges, coupler and jack replacement, installing all types of tie downs. Some examples of our earlier work: removed a sofa from a LQ and installed a dinette with bench, rumber floor replacement in an aluminum horse trailer, installed new torsion axles and hay rack, replace center gate in stock trailer, repair all welds and gates in aluminum horse / stock trailers.

Flatbeds, Hitches, Fabrication and Welding:

We have sold and installed steel or aluminum flatbeds for many years. We install gooseneck or bumper pull hitches on tow vehicles and can weld aluminum or steel. Hitchin' Post can repair or make a huge number of things. Here are some examples: miraculous fender redo on a recent Featherlite trailer by Jerry (check out the Facebook photos), spare tire mounts for your trailer, hitch mounted to an RV for a secondary ATV trailer, toolbox installation on trailers or flatbed trucks, repair then weld rotary mowers for an International tractor.

Husqvarna Warranty and Parts:

Yes, we take care of all the warranty issues that you may have with your Husqvarna equipment – so, no worries…..Additionally, we can order parts for your Husqvarna equipment PLUS carry a number of bars, chains, oil, files, blades. Everything that you need to keep your equipment running properly.

Parts We Carry:

Husqvarna Chainsaws and Lawn / Garden Equipment, Kioti Compact Tractor, B&W Hitches, Redneck, Dexter, Rockwell, Rim Guard – tractor wheel ballast, Tarter Farm and Ranch, Beaver Valley Supply, Cover My Tractor Cabs.