TRAILER SPECIALS

ON SALE - Featherlite 2H Aluminum Trailer with Ramp - $13900


2 place ATV Trailer by SporTrail - $1795


ON SALE - Featherlite 16' Stock Trailer with Rumber Floor - $10700


8x12 Tilt Snowmobile Trailer by Aluma - $1925


2H GN Featherlite Trailer - $17900 - Perfect for upcoming shows!
END OF THE SEASON SALE!!
HAPPY NEW YEAR - Hitchin' Post has some exceptional "end of 2014" sales. Kioti is offering free front loaders and cash off on the compact tractors. The utility vehicles are $1000 off PLUS an additional $500 from us. This is a LOW price for a diesel UTV. We are also interested in moving out all of our 2014 aluminum trailers by ALUMA and Featherlite. We have all of this inventory at SUPER low prices. Don't forget Hitchin' Post is the place for tractor and trailer repair – quality mechanics. We have been serving the Woodland Park, Divide, Buena Vista, Salida, Fairplay and Colorado Springs area with quality products, service and repair for over 20 years. Give us a call and let us know how we can serve you!

Product Manufacturers:



Kioti SPECIALS for January to March
Tractors: Free Front Loaders are available for the CK and DK Compact Tractors or take Cash off on DS Tractor line - Financing options are available at 5.5% which includes the free front loader or the cash off price - PLUS the superior warranty offered with the purchase.
TIME to get a tractor!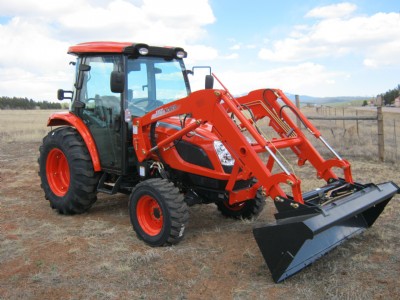 45HP Kioti Cab Tractor with Front loader and blade - $3500 off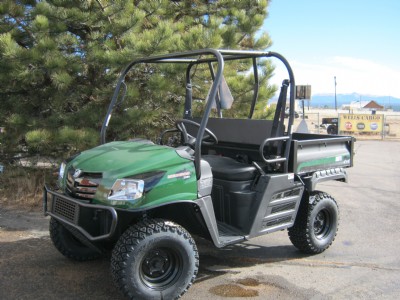 $1500 Off - Kioti 22HP Diesel Utility Vehicle
---
USED TRACTORS