TRAILER SPECIALS


SPRING SALE - $1000 off - Gorgeous 2H Aluminum Featherlite


SPRING SALE - 8x12 Tilt Snowmobile Trailer - ONLY $1750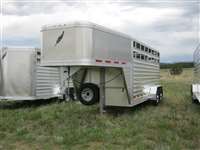 Low Price - Featherlite GN 16' Stock Trailer with Rumber Floor - $13,700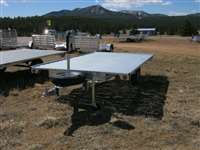 7x12 Galvanized Raft Trailer - $2075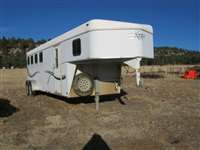 Kiefer 4H GN at SUPER low price - $10,200
Winter Specials - Low Prices!
Welcome to our website - Hitchin' Post specializes in superior equipment, affordable prices and excellent customer service. This quarter Kioti is offering free front loaders and cash off on the compact tractors in all models. We have LOTS of inventory so let us know which tractor you want and what price you need. Additionally, the Kioti utility vehicles are $1000 off PLUS an additional $500 from us - this is a LOW price for a diesel UTV. We are also interested in moving out all of our 2014 aluminum and steel trailers by ALUMA, Featherlite or SporTrail. We have all of this inventory at SUPER low prices - check out the deals. Don't forget Hitchin' Post is the place for tractor and trailer repair – quality mechanics. We have been serving the Woodland Park, Divide, Buena Vista, Salida, Fairplay and Colorado Springs area with quality products, service and repair for over 20 years. Give us a call and let us know how we can serve you!

Product Manufacturers:



Kioti SPECIALS for Spring

Tractors: Free Front Loaders are available for the CK and DK Compact Tractors or take Cash off on NX Tractor line.
Utility Vehicles: $1000 off the LOW price of 22HP Diesel Mechrons.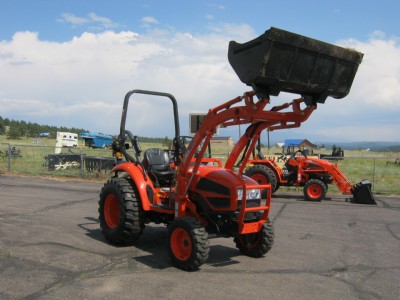 30HP Kioti Tractor with Front loader and blade - $3300 off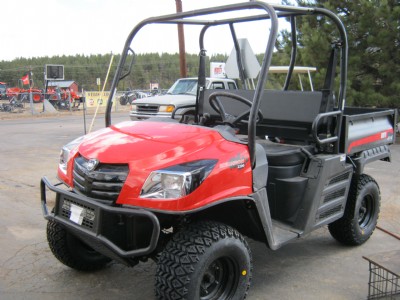 $1000 Off - Kioti 22HP Diesel Utility Vehicle
---
USED TRACTORS