Fall Specials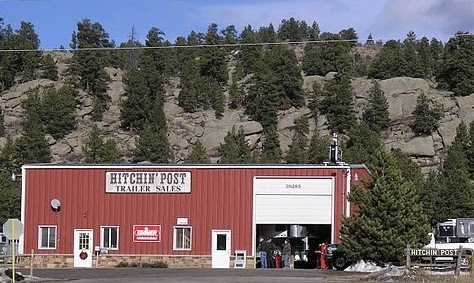 September has some GREAT savings for you if you are considering getting a tractor. Kioti (coyote) is offering an additional $500 off all of our tractors and tractor packages. Kyoti tractor is celebrating their 30 year anniversary of selling superior compact tractors in the United States. An even more interesting fact - Kioti has been sold in Buena Vista, Salida, Woodland Park, Pueblo, Canon City, Colorado Springs, Florissant and Lake George for the last 20 years. I am amazed at the older Kioti's that I see and how perfectly they continue to perform. This is a complete testament to the quality of this tractor. SO – check out all of the tractors that we carry and determine which one will get the job done, then come out and drive it……..last – notice the low, low price as you APPLY your customer award.
Another big special this quarter is Featherlite trailers……these are exceptional, all aluminum, high-quality trailers and we are having a clearance sale on all of the 2016 models that are on our lot. All bumper pull trailers are an additional $500 off and all goosenecks are $1000 off the listed price. If you are in the market for an exceptional aluminum trailer, then you need to check out our inventory. The price is extremely LOW for a high quality trailer!
The shop special for September is WELDING. Have you met Jerry or Bill? They can weld aluminum or steel AND specialize in doing all kinds of jobs exactly as the customer asks. Our shop has produced many wonders in months and years past. Anyway……all welding is 20% off – yep, $60 an hour (labor rate) for all welding plus a shop supply fee. This is the perfect time to get those unique jobs done – give us a call…..
Don't forget Hitchin' Post Rental, we now have a backhoe as an implement that you can rent behind the compact tractor. This unit is 34HP and is a qualified machine to get work done on your property or work place. Check out the website for pictures or call us for additional details…..
Hitchin' Post has been serving the Woodland Park, Divide, Buena Vista, Salida, Fairplay and Colorado Springs area for over 20 years. Give us a call, send us an email, like us on Facebook – let us know how we can assist you! Thanks for reading…..
Sincerely, Deb Reuter (owner)