TRAILER SPECIALS

ON SALE - Featherlite 2H Aluminum Trailer with Ramp - $13900


2 place ATV Trailer by SporTrail - $1795


ON SALE - Featherlite 16' Stock Trailer with Rumber Floor - $10900


8x12 Tilt Snowmobile Trailer by Aluma - $1925


LOW PRICE - 1995 S&H 4H Slant Load - Nice Shape - $3495
END OF THE SEASON SALE!!
Hitchin' Post Trailer Sales is the place for quality equipment this Fall and Winter. We have Featherlite aluminum horse and stock trailers at low, low prices – we are willing to make some GREAT deals. Are you thinking of purchasing a compact tractor for your winter needs? Hitchin' Post carries Kioti tractors and parts. These are high quality tractors with TOP scores on equipment performance and customer satisfaction. Kioti is offering free front loaders and cash off on every model of tractor – call us for details. Hitchin' Post is committed to superior customer service, takes trade-ins and will assist you in all of your trailer, tractor or auto-truck repairs. We have been serving the Woodland Park, Divide, Buena Vista, Salida and Colorado Springs area for over 20 years. Give us a call and let us assist you!

Product Manufacturers:



Kioti SPECIALS for November - December
Tractors: Free Front Loaders are available for the CK and DK Compact Tractors or take Cash off on DS Tractor line - Financing options are available at 5.5% which includes the free front loader or the cash off price - PLUS the superior warranty offered with the purchase.
TIME to get a tractor!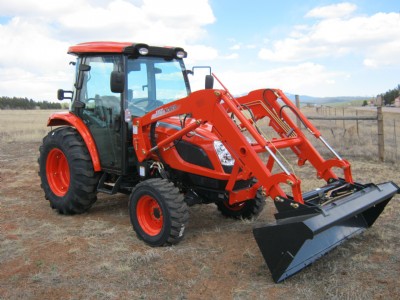 45HP Kioti Cab Tractor with Front loader and blade - $3500 off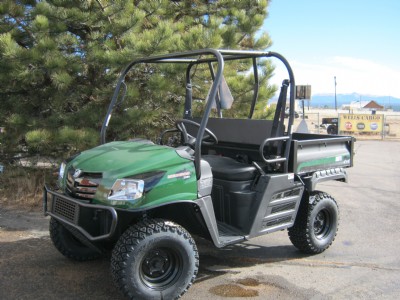 $1500 Off - Kioti 22HP Diesel Utility Vehicle
---
USED TRACTORS